Why use Looga?
With Looga, your Facebook Ads will always reach the right people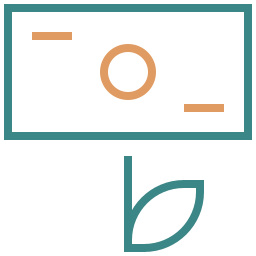 Get Quality Traffic & Increase Revenue
Whether you want to run a Traffic, Conversion or Engagement Campaign - we've got an Audience ready for you!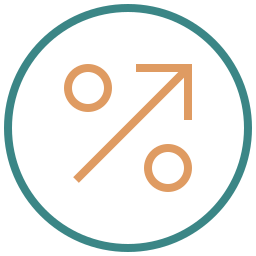 Lower your CPC & Improve CTR
Looga audiences have shown to decrease your cost per click by up to 60% and improve your click-through rate by up to 80%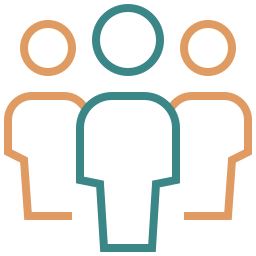 On Demand Custom & Lookalike Audiences
Our value-based Audiences find people like your best customers and automatically allocate your budget for highest return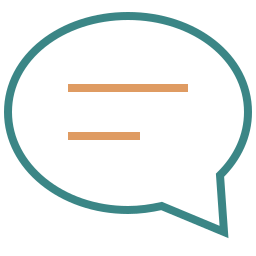 Need help Getting Started?
All plans come with email and chat support directly in the Shopify App
Case Study: ShaktiMat Germany

ShaktiMat Germany had just launched their Shopify store and wanted to establish themselves in the DACH market. They were able to sell out their entire stock in one month thanks to a new Video Ad running on a Looga Lookalike Audience
600%+
Increase in sales to previous month
4.8
Return on Ad Spend
84%
Lower Cost per Order
Pricing
All plans come with a 30-Day Free Trial.
After that, monthly pricing is based on your Shopify Plan.
Shopify Advanced & Plus
$ 79
Frequenty Asked Questions
Why do I need at least 30 customers to install Looga?
This is the minimum number of people that Facebook accepts as a Custom Audience size. Anything below, and you won't be able to use the audiences in ads.
How long does it take to create my audiences?
Creating a Custom Audience can take between 5 and 20 minutes, depending on how many other people are currently creating audiences and the amount of data your store has. Lookalike Audiences are usually quicker to create (5-10 minutes), but it can take up to 24 hours until Facebook marks it as "Ready" in your Ad Account.
What I can use Custom Audiences for?
Our value-based Custom Audiences contain your actual customers and a predicted value, how much they are worth over their lifetime. This value is based on their buying behaviour in the past.
It is a great tool to cross-sell to your existing customers, as the audiences will automatically optimise for high-value customers. You can be sure none of your ad dollars are wasted.
What can I use Lookalike Audiences for?
Our Lookalike Audiences are built on our value-based Custom Audiences and will prioritise characteristics of your best customers. They can be created for any country with reaches from 1% to 20%. Click the "Create new Lookalike Audience" button for an explanation of how the percentages work.
These audiences have shown to work best for traffic campaigns, but if you're confident about your product, they can work great for conversions too!
Why does my Custom Audience in Facebook say "Audience too small"?
Facebook needs to find the Facebook accounts of a minimum of 20 people from your Custom Audience for the audience to work. If by some chance, you have 40 customers but over half of them do not have Facebook accounts, the audience will not work. In that case, please try again next week when you have more customers.
Will the Looga audiences work for Instagram and Audience Network as well?
Yes they will. All ads on Facebook, Instagram and the Audience Network can be managed through the Facebook Ads Manager or Power Editor. You can configure the places you want to show your ads in your Ad Set settings.
Why is my "Create new Custom Audience" button grey?
You can only create one Custom Audience per week. The button will automatically activate again 7 days after creating your last Custom Audience.
Imprint (Impressum)
Angaben gemäß § 5 TMG:
Looga ist ein Produkt von
Applicata GmbH
Am Karlsbad 16
10785 Berlin
Vertreten durch:
Geschäftsführer Sebastian Rieschel
Kontakt:
Telefon: +49 (0) 30 8310 3037
E-Mail: info_at_applicata.de
Registereintrag:
Eintragung im Handelsregister.
Registergericht: Amtsgericht Charlottenburg
Registernummer: HRB 148503 B

Haftungsausschluss
Haftung für Inhalte
Die Inhalte unserer Seiten wurden mit größter Sorgfalt erstellt. Für die Richtigkeit, Vollständigkeit und Aktualität der Inhalte können wir jedoch keine Gewähr übernehmen. Als Diensteanbieter sind wir gemäß § 7 Abs.1 TMG für eigene Inhalte auf diesen Seiten nach den allgemeinen Gesetzen verantwortlich. Nach §§ 8 bis 10 TMG sind wir als Diensteanbieter jedoch nicht verpflichtet, übermittelte oder gespeicherte fremde Informationen zu überwachen oder nach Umständen zu forschen, die auf eine rechtswidrige Tätigkeit hinweisen. Verpflichtungen zur Entfernung oder Sperrung der Nutzung von Informationen nach den allgemeinen Gesetzen bleiben hiervon unberührt. Eine diesbezügliche Haftung ist jedoch erst ab dem Zeitpunkt der Kenntnis einer konkreten Rechtsverletzung möglich. Bei Bekanntwerden von entsprechenden Rechtsverletzungen werden wir diese Inhalte umgehend entfernen.
Haftung für Links
Unser Angebot enthält Links zu externen Webseiten Dritter, auf deren Inhalte wir keinen Einfluss haben. Deshalb können wir für diese fremden Inhalte auch keine Gewähr übernehmen. Für die Inhalte der verlinkten Seiten ist stets der jeweilige Anbieter oder Betreiber der Seiten verantwortlich. Die verlinkten Seiten wurden zum Zeitpunkt der Verlinkung auf mögliche Rechtsverstöße überprüft. Rechtswidrige Inhalte waren zum Zeitpunkt der Verlinkung nicht erkennbar. Eine permanente inhaltliche Kontrolle der verlinkten Seiten ist jedoch ohne konkrete Anhaltspunkte einer Rechtsverletzung nicht zumutbar. Bei Bekanntwerden von Rechtsverletzungen werden wir derartige Links umgehend entfernen.
Urheberrecht
Die durch die Seitenbetreiber erstellten Inhalte und Werke auf diesen Seiten unterliegen dem deutschen Urheberrecht. Die Vervielfältigung, Bearbeitung, Verbreitung und jede Art der Verwertung außerhalb der Grenzen des Urheberrechtes bedürfen der schriftlichen Zustimmung des jeweiligen Autors bzw. Erstellers. Downloads und Kopien dieser Seite sind nur für den privaten, nicht kommerziellen Gebrauch gestattet. Soweit die Inhalte auf dieser Seite nicht vom Betreiber erstellt wurden, werden die Urheberrechte Dritter beachtet. Insbesondere werden Inhalte Dritter als solche gekennzeichnet. Sollten Sie trotzdem auf eine Urheberrechtsverletzung aufmerksam werden, bitten wir um einen entsprechenden Hinweis. Bei Bekanntwerden von Rechtsverletzungen werden wir derartige Inhalte umgehend entfernen.
Terms of Use
Applicata GmbH - end user agreement
Made by Applicata GmbH
Am Karlsbad 16
10785 Berlin
Germany