Why use Looga?
With Looga, you can automate your Facebook Advertising and easily increase your efficiency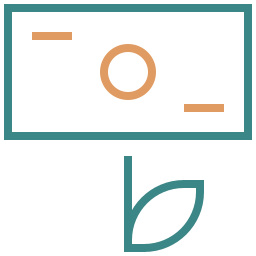 Creates Your Campaigns
You pick your best product, we create campaigns and ads in Facebook for you – much faster than doing it yourself!.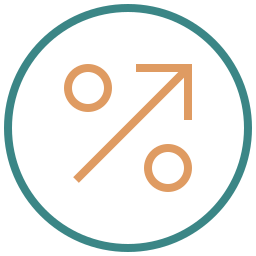 Optimizes Your Return
Budgets are permanently optimized accordingly to your ad performance, so that your money is never wasted.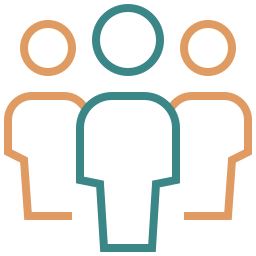 On Demand Audiences
Our value-based Audiences find people like your best customers and automatically allocate your budget for the highest return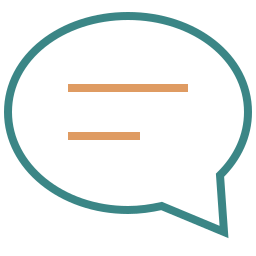 Need Help?
The app comes with free email and chat support directly in the Shopify App
Case Study: ShaktiMat Germany

ShaktiMat Germany had just launched their Shopify store and wanted to establish themselves in the German-speaking market. They were able to sell out their entire stock in one month thanks to a new Video Ad running on a Looga Lookalike Audience
600%+
Increase in sales to previous month
4.8
Return on Ad Spend
84%
Lower Cost per Order
Pricing
The plan comes with a 7-day free trial.
After that, monthly pricing is $49 for everyone.
Frequenty Asked Questions
What does the app actually do?
Creates campaigns, adsets, ads and creatives in your name in Facebook.
Automatically checks the performance of your ads and acts on it - for example, by spending more on successful ads or pausing under-performing ones.
Loads all your customer and order data.
Calculates a customer lifetime value based on state-of-the-art algorithms
Exports your best customers to Facebook as a Custom Audience and creates Lookalike Audiences.
What are the advantages of the app?
Create Brand Awareness and Conversions Campaigns within seconds instead of hours of manual work.
Have your ad performance monitored and managed automatically instead of spending hours of manual work every day.
Automate export of existing customers to Facebook as Custom Audiences and enhance this data with a lifetime value that helps Facebook to target your best customers
Create Lookalike Audiences based on Custom Audiences to address new customers who are similar to your best customers.
Are all my ads in my ad account managed automatically?
Looga manages the ads created by Looga only. This way you can always be sure that Looga doesn't touch your manual campaigns.
Will I be charged after installation?
No, you get a free 7 day trial before you get charged. During this time you can use all features.
How long does it take to create my campaigns?
The actual creation just takes seconds. But we use additional data from Shopify to enrich your data and the time needed depends on the amount of data in your store.
Why are my adsets and ads in state "Pending Review"
Facebook reviews every single adset and ad before it's published. This usually takes no longer than 24 hours and you will receive an email afterwards with the result.
How long does it take to create my audiences?
Creating a Custom Audience can take between 5 and 20 minutes, depending on how many other people are currently creating audiences and the amount of data your store has. Lookalike Audiences are usually quicker to create (5-10 minutes), but it can take up to 24 hours until Facebook marks it as "Ready" in your Ad Account.
What I can use Custom Audiences for?
Our value-based Custom Audiences contain your actual customers and a predicted value - how much they are worth over their lifetime. This value is based on their previous purchases.
It is a great tool to cross-sell to your existing customers, as the audiences will automatically optimize for high-value customers. You can be sure none of your ad dollars are wasted.
What can I use Lookalike Audiences for?
Our Lookalike Audiences are built on our value-based Custom Audiences and will prioritise characteristics of your best customers. They can be created for any country with reaches from 1% to 20%. Click the "Create new Lookalike Audience" button for an explanation of how the percentages work.
These audiences have been shown to work best for traffic campaigns, but if you're confident about your product, they can work great for conversions too!
Why does my Custom Audience in Facebook say "Audience too small"?
Facebook needs to find the Facebook accounts of a minimum of 20 people from your Custom Audience for the audience to work. If by some chance, you have 40 customers but over half of them do not have Facebook accounts, the audience will not work. In that case, please try again next week when you have more customers.
Will the Looga audiences work for Instagram and Audience Network as well?
Yes they will. All ads on Facebook, Instagram and the Audience Network can be managed through the Facebook Ads Manager or Power Editor. You can configure the places you want to show your ads in your Ad Set settings.
Does my shop has to be active?
Yes, inactive shops won't be able to use our features.
I get an error during installation / app usage. What can I do?
This should never happen. Please send an email to support@looga.io.
Why can't I select my desired Ad account during installation?
If your account is listed, but not selectable, please click on the link next to it, to accept the Facebook Terms of Service first. Then reload our app and choose your account.
If your account is not listed, please make sure that you installed the app with a Facebook account that has access to your desired Ad account.
I selected the wrong Facebook Ad Account during the installation. How can I change it?
It's not possible to change it within the app directly. Either send an email to support@looga.io or re-install the app.
I selected the wrong Facebook Account during the installation. How can I change it?
It's not possible to change it within the app directly. Please uninstall the app. Login to your correct Facebook Account. And install our app again.
My Facebook Page has more than 50 likes. Why can't I create audiences?
Our app is independent from the number of likes on your Facebook page.
Our app loads your existing Shopify customers, enriches their data and sends it to Facebook as Custom Audiences and value-based Lookalike Audiences.
How can I uninstall the app?
You won't be charged due to your 7 day free trial period.
The easiest way to uninstall the app is to log in to your Shopify account, then click on "Apps" on the left side menu. Then you should see "Facebook Targeting by Looga" in the list of apps and next to it on the right side you find a trash bin icon.
By clicking this, you can uninstall the app and your charge approval gets reversed.
Are you sure you want to delete the app? If you experienced any kind of problem, we would like the chance to resolve it with you! Just drop us a line at support@looga.io.
Privacy Policy
Looga "the App" provides Facebook Audiences "the Service" to merchants who use Shopify to power their stores. Looga is a product of Applicata GmbH. This Privacy Policy describes how personal information is collected, used, and shared when you install or use the App in connection with your Shopify-supported store.
Personal Information the App Collects
When you install the App, we are automatically able to access certain types of information from your Shopify account: Customers & Orders

Additionally, we collect the following types of personal information from you and/or your customers once you have installed the App: Shopify Account Admin E-Mail Address & Facebook User ID

On Our website, we use the following technologies: "Cookies", which are data files that are placed on your device or computer and often include an anonymous unique identifier. For more information about cookies, and how to disable cookies, visit http://www.allaboutcookies.org. "Log files" track actions occurring on the Site, and collect data including your IP address, browser type, Internet service provider, referring/exit pages, and date/time stamps. "Web beacons," "tags," and "pixels" are electronic files used to record information about how you browse the Site. Technologies used on our website: Facebook Pixel, Google Analytics, Drift Livechat
How Do We Use Your Personal Information?
We use the personal information we collect from you and your customers in order to provide the Service and to operate the App. Additionally, we use this personal information to: Communicate with you; Optimize or improve the App; and Provide you with information or advertising relating to our products or services.
Sharing Your Personal Information
Finally, we may also share your Personal Information to comply with applicable laws and regulations, to respond to a subpoena, search warrant or other lawful request for information we receive, or to otherwise protect our rights.

Your Rights If you are a European resident, you have the right to access personal information we hold about you and to ask that your personal information be corrected, updated, or deleted. If you would like to exercise this right, please contact us through the contact information below.

Additionally, if you are a European resident we note that we are processing your information in order to fulfill contracts we might have with you (for example if you make an order through the Site), or otherwise to pursue our legitimate business interests listed above. Additionally, please note that your information will be transferred outside of Europe, including to Canada and the United States.
Data Retention
When install our app, we will maintain your Installation Information for our records unless and until you ask us to delete this information.
Changes
We may update this privacy policy from time to time in order to reflect, for example, changes to our practices or for other operational, legal or regulatory reasons.
Contact Us
For more information about our privacy practices, if you have questions, or if you would like to make a complaint, please contact us by e-mail at via support@looga.io or by mail using the details provided below:
Applicata GmbH
Am Karlsbad 16
10785 Berlin
Imprint (Impressum)
Angaben gemäß § 5 TMG:
Looga ist ein Produkt von
Applicata GmbH
Markgrafenstraße 19a
c/o the earlybird BERLIN
10969 Berlin
Vertreten durch:
Geschäftsführer Sebastian Rieschel
Kontakt:
Telefon: +49 (0) 30 8310 3037
E-Mail: info_at_applicata.de
Registereintrag:
Eintragung im Handelsregister.
Registergericht: Amtsgericht Charlottenburg
Registernummer: HRB 148503 B

Haftungsausschluss
Haftung für Inhalte
Die Inhalte unserer Seiten wurden mit größter Sorgfalt erstellt. Für die Richtigkeit, Vollständigkeit und Aktualität der Inhalte können wir jedoch keine Gewähr übernehmen. Als Diensteanbieter sind wir gemäß § 7 Abs.1 TMG für eigene Inhalte auf diesen Seiten nach den allgemeinen Gesetzen verantwortlich. Nach § 8 bis 10 TMG sind wir als Diensteanbieter jedoch nicht verpflichtet, übermittelte oder gespeicherte fremde Informationen zu überwachen oder nach Umständen zu forschen, die auf eine rechtswidrige Tätigkeit hinweisen. Verpflichtungen zur Entfernung oder Sperrung der Nutzung von Informationen nach den allgemeinen Gesetzen bleiben hiervon unberührt. Eine diesbezügliche Haftung ist jedoch erst ab dem Zeitpunkt der Kenntnis einer konkreten Rechtsverletzung möglich. Bei Bekanntwerden von entsprechenden Rechtsverletzungen werden wir diese Inhalte umgehend entfernen.
Haftung für Links
Unser Angebot enthält Links zu externen Webseiten Dritter, auf deren Inhalte wir keinen Einfluss haben. Deshalb können wir für diese fremden Inhalte auch keine Gewähr übernehmen. Für die Inhalte der verlinkten Seiten ist stets der jeweilige Anbieter oder Betreiber der Seiten verantwortlich. Die verlinkten Seiten wurden zum Zeitpunkt der Verlinkung auf mögliche Rechtsverstöße überprüft. Rechtswidrige Inhalte waren zum Zeitpunkt der Verlinkung nicht erkennbar. Eine permanente inhaltliche Kontrolle der verlinkten Seiten ist jedoch ohne konkrete Anhaltspunkte einer Rechtsverletzung nicht zumutbar. Bei Bekanntwerden von Rechtsverletzungen werden wir derartige Links umgehend entfernen.
Urheberrecht
Die durch die Seitenbetreiber erstellten Inhalte und Werke auf diesen Seiten unterliegen dem deutschen Urheberrecht. Die Vervielfältigung, Bearbeitung, Verbreitung und jede Art der Verwertung außerhalb der Grenzen des Urheberrechtes bedürfen der schriftlichen Zustimmung des jeweiligen Autors bzw. Erstellers. Downloads und Kopien dieser Seite sind nur für den privaten, nicht kommerziellen Gebrauch gestattet. Soweit die Inhalte auf dieser Seite nicht vom Betreiber erstellt wurden, werden die Urheberrechte Dritter beachtet. Insbesondere werden Inhalte Dritter als solche gekennzeichnet. Sollten Sie trotzdem auf eine Urheberrechtsverletzung aufmerksam werden, bitten wir um einen entsprechenden Hinweis. Bei Bekanntwerden von Rechtsverletzungen werden wir derartige Inhalte umgehend entfernen.
Terms of Use
Applicata GmbH - end user agreement
Made by Applicata GmbH
Markgrafenstraße 19a
c/o the earlybird BERLIN
10969 Berlin
Germany